Whitney Johnson
Books by Whitney Johnson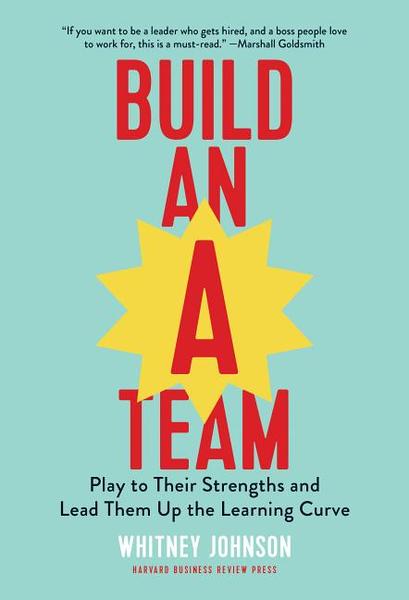 Available in: Hardcover
Do you want to have a high-performing team that strives for greatness, even in the face of uncertainty? Do you want to be a boss people love, while also driving high performance? Building morale and high performance are about engagement, and engagement is all about learning, argues Whitney Johnson. In over twenty years of research, investing, consulting, and coaching, Johnson has seen that people need continuous learning and fresh challenges to stay engaged. In this book you'll learn how to build an "A" team by leading team members on their current learning curve, how to design their jobs to maximize learning and engagement, and how to implement a seven-step process for advancing up the learning curve. We all want opportunities to learn, experiment, and grow in our jobs. The best bosses know this, and they know how to make it happen through thoughtful role design and just enough challenge. The result is a team that learns how to thrive, no matter what the industry throws at them.--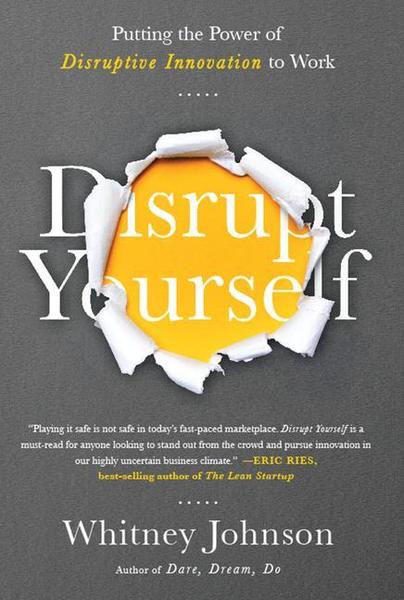 Available in: Hardcover
Thinkers50 Management Thinker of 2015 Whitney Johnson wants you to consider this simple, yet powerful, idea: disruptive companies and ideas upend markets by doing something truly different--they see a need, an empty space waiting to be filled, and they dare to create something for which a market may not yet exist. As president and cofounder of Rose Park Advisors' Disruptive Innovation Fund with Clayton Christensen, Johnson used the theory of disruptive innovation to invest in publicly traded stocks and private early-stage companies. In Disrupt Yourself, she helps you understand how the frameworks of disruptive innovation can apply to your particular path, whether you are: a self-starter ready to make a disruptive pivot in your business a high-potential individual charting your career trajectory a manager looking to instill innovative thinking amongst your team a leader facing industry changes that make for an uncertain future We are living in an era of accelerating disruption; no one is immune. Johnson makes the compelling case that managing the S-curve waves of learning and mastery is a requisite skill for the future. If you want to be successful in unexpected ways, follow your own disruptive path. Dare to innovate. Do something astonishing. Disrupt yourself.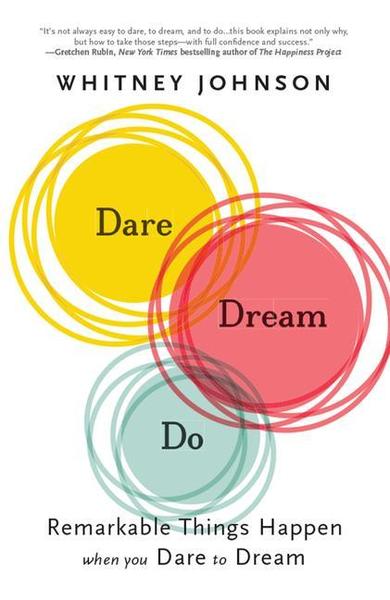 Available in: Hardcover
Whitney Johnson, popular Harvard Business Review blogger, has a goal: to help us identify and achieve our dreams. Her belief is that we can each achieve greater happiness when focusing both on our dreams and on other people in our lives. In this inspiring book, Johnson directs her attention to teaching women, in particular, a three-step model for personal advancement and happiness. She first encourages us to DARE to boldly step out, to consider disrupting life as we know it. Then she teaches us how to DREAM, to give life to the many possibilities available, whether to start a business, run a marathon, or travel the world. She shows us how to "date" our dreams (no need to commit!) and how to make space for dreams. Finally, Whitney's model brings out the businesswoman in her; she teaches us to DO, to execute our dreams. She showcases the importance of sharing dreams with others to give them life, creating your own "dream team." Rich with real stories of women who have dared to dream, DARE, DREAM, DO offers a practical framework for making remarkable things happen.