Thomas Pavitte
Books by Thomas Pavitte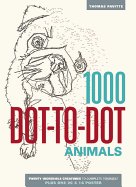 Available in: Paperback
A renaissance in dot-to-dot puzzles! Reveal twenty art masterpieces in this entertaining extreme dot-to-dot puzzle book. You'll be surprised and delighted as tonal shading and expressive line work appears, simply by connecting the dots. More challenging than the puzzles you enjoyed as a child, these dot-to-dots will engage your mind, improve hand-eye coordination, and increase concentration skills. Get your pencils ready to make some connections!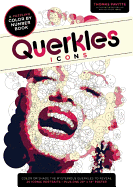 Available in: Paperback
There are numbers of ways to create a masterpiece! Enjoy a renaissance in coloring books from the best-selling author of the 1000 Dot-to-Dot series! Unveil twenty of the world's most famous artworks within the circles using pencils, paints, markers, or any coloring medium you choose. These classic art treasures can be removed and displayed when you're finished. Monochrome or multicolored, the concept is as easy as a child's book, but the results are nothing short of astounding!