Carmine Gallo
Books by Carmine Gallo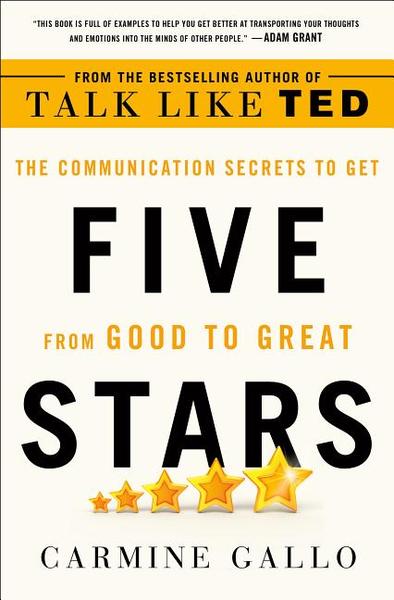 Available in: Hardcover
"[In this book, the author] breaks down how to apply Aristotle's formula of persuasion to inspire contemporary audiences"--Amazon.com.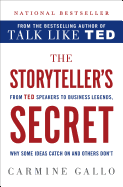 Available in: Paperback, Hardcover
Internationally bestselling author Carmine Gallo reveals the secrets to telling powerful, inspiring, and game-changing stories that will help you achieve any goal.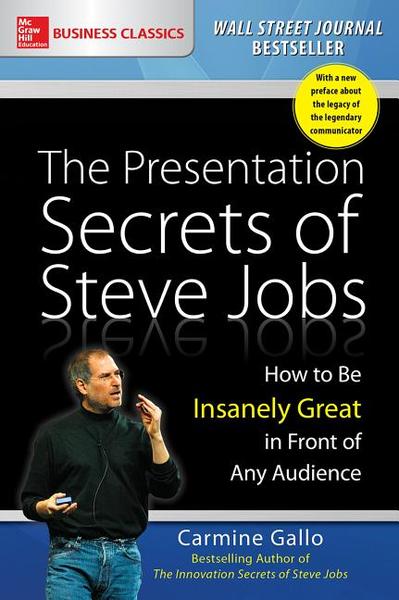 Available in: Paperback, Hardcover
A communications expert and writer for BusinessWeek.com reveals the presentation secrets of Steve Jobs, the world's most innovative, influential, and inspiring presenter to help readers deliver amazing presentations.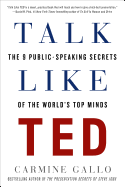 Available in: Paperback, Hardcover, Other
Originally published in hardcover in 2014 by St. Martin's Press.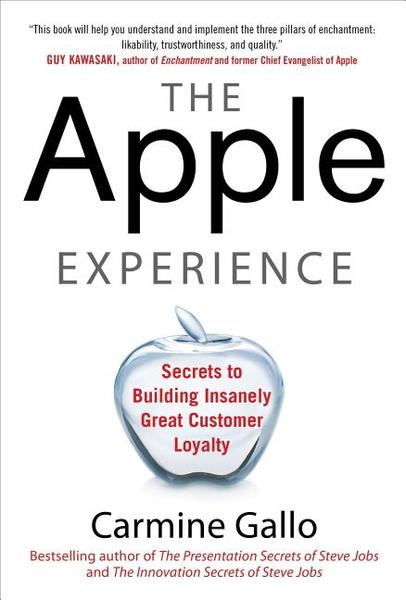 Available in: Hardcover
Rounding out his Steve Jobs/Apple trilogy, Carmine Gallo reveals the iconic brands five steps of service that all customer-facing employees follow to engage customers in a retail setting: Approach, Probe, Present, Listen, End with a fond farewell.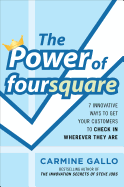 Available in: Hardcover
Connect with Your Customers. Anytime. Anywhere.
"One million new users per month. Twenty-three check-ins per second." Millions of people in every city, in every country, on every continent, and even from the Space Station are vying to become mayors of their favorite shopping locations. What is foursquare and why has it become the hottest customer magnet ever conceived?
Foursquare is a social, mobile networking app that empowers customers to check in at businesses and share their locations with friends through smartphones and PDAs. A pioneer in location-based services (LBS), foursquare invites your customers to experiment, to compete, to share, and to have deeper, more meaningful interactions with your products and services.
Internationally bestselling author Carmine Gallo not only has had unprecedented first-hand access to foursquare s founders, he also has interviewed dozens of business owners and marketers who have revolutionized their businesses through "The Power of foursquare." You ll discover the ice-cream chain that heated up sales dramatically, the nonprofit organization that raised $50,000, and the matchmaker who owes her entire business to foursquare. You ll learn from fascinating case studies of major companies with active foursquare partnerships, including: The American Red Cross Jimmy Choo, London Chili s Grill & Bar Bravo NASA RadioShack
Your customers are out there, constantly searching for places to go, games to play, and things to buy. Leverage "The Power of foursquare" and your customers will be in constant competition with each other over who loves your products and services the most.
Praise for "The Power of foursquare"
The power to reach buyers at the exact time and the exact place they re looking for what you offer has massive implications for all kinds of businesses worldwide. Carmine Gallo expertly shows you how to tap into the foursquare revolution, and he does it with a practical approach you can put to work in your business right now. There s an epic swarm and it s time for you to check in!
DAVID MEERMAN SCOTT, bestselling author of "Real-Time Marketing & PR"
In real estate, it s always been about location, location, location. This book will show you why now it s important for everyone.
MATTHEW SHADBOLT, Director of Interactive Product & Marketing, The Corcoran Group
Gallo gets it. By using case studies from around the world, he captures the fun and the opportunity of using foursquare. I greatly enjoy Gallo s stories of the amazing people and businesses that I know are doing it right!
NATHAN BONILLA-WARFORD, Tampa eye doctor, founder, Foursquare Day"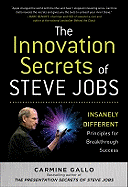 Available in: Hardcover
Author Gallo gets into the mind of Steve Jobs, one of today's more innovative leaders in business, to reveal his seven wonders for innovation and creativity.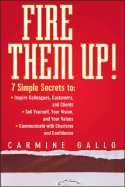 Available in: Hardcover
"Fire Them Up!" will give you the astonishing communication skills that will help you enjoy more successful and fulfilling relationships with colleagues, clients, employees, or anyone else in your personal or professional life. It is full of stories and tactics from some of the world's most influential people. More than two dozen of today's most inspiring business leaders share their secrets including men and women who run The Ritz-Carlton, Google, Travelocity, Cranium, Cold Stone Creamery, Gymboree, 24-Hour Fitness and many other big-name brands. The book reveals seven simple secrets distilled from the wisdom of leaders, entrepreneurs, and visionaries from different backgrounds, generations and industries. Together, they possess all the tools you need to transform yourself into an extraordinary, electrifying, and enthusiastic leader who communicates with power, passion, confidence and charisma!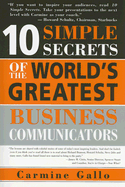 Available in: Paperback
Speak--and drive sales, increase market share and generate buzz.