Brene Brown
Books by Brene Brown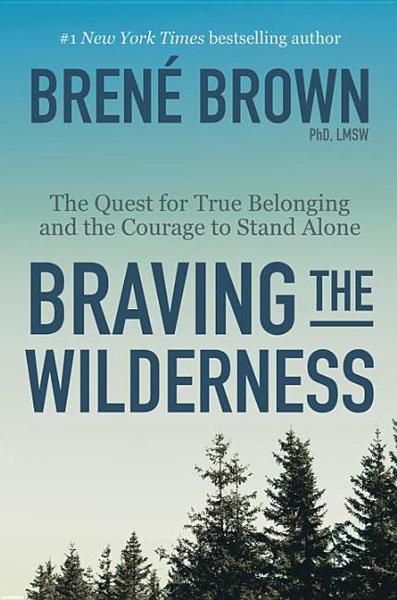 Available in: Hardcover
A life-changing book that uses new research to challenge old beliefs about belonging.
Available in: Paperback, eBook, Hardcover, Hardcover Large Print, Other
Researcher and thought leader Brown offers a powerful new vision that encourages people to dare greatly: to embrace vulnerability and imperfection, to live wholeheartedly, and to courageously engage in their lives. Brown will spark a new spirit of truth--and trust.
Available in: Paperback, eBook
New York Times best-selling author and professor Brene Brown offers a powerful and inspiring book that explores how to cultivate the courage, compassion, and connection to embrace your imperfections and to recognize that you are enough. Each day we face a barrage of images and messages from society and the media telling us who, what, and how we should be. We are led to believe that if we could only look perfect and lead perfect lives, we'd no longer feel inadequate. So most of us perform, please, and perfect, all the while thinking, What if I can't keep all of these balls in the air? Why isn't everyone else working harder and living up to my expectations? What will people think if I fail or give up? When can I stop proving myself?In The Gifts of Imperfection, Bren?rown, PhD, a leading expert on shame, authenticity and belonging, shares what she's learned from a decade of research on the power of Wholehearted Living--a way of engaging with the world from a place of worthiness.In her ten guideposts, Brown engages our minds, hearts, and spirits as she explores how we can cultivate the courage, compassion, and connection to wake up in the morning and think, No matter what gets done and how much is left undone, I am enough, and to go to bed at night thinking, Yes, I am sometimes afraid, but I am also brave. And, yes, I am imperfect and vulnerable, but that doesn't change the truth that I am worthy of love and belonging.
Available in: Paperback, eBook
Researcher, thought leader, and New York Times bestselling author Brene Brown offers a liberating study on the importance of our imperfections--both to our relationships and to our own sense of self The quest for perfection is exhausting and unrelenting. There is a constant barrage of social expectations that teach us that being imperfect is synonymous with being inadequate. Everywhere we turn, there are messages that tell us who, what and how we're supposed to be. So, we learn to hide our struggles and protect ourselves from shame, judgment, criticism and blame by seeking safety in pretending and perfection. Dr. Brene Brown, Ph.D., LMSW, is the leading authority on the power of vulnerability, and has inspired thousands through her top-selling books Daring Greatly, Rising Strong, and The Gifts of Imperfection, her wildly popular TEDx talks, and a PBS special. Based on seven years of her ground-breaking research and hundreds of interviews, I Thought It Was Just Me shines a long-overdue light on an important truth: Our imperfections are what connect us to each other and to our humanity. Our vulnerabilities are not weaknesses; they are powerful reminders to keep our hearts and minds open to the reality that we're all in this together. Dr. Brown writes, "We need our lives back. It's time to reclaim the gifts of imperfection--the courage to be real, the compassion we need to love ourselves and others, and the connection that gives true purpose and meaning to life. These are the gifts that bring love, laughter, gratitude, empathy and joy into our lives.
Available in: eBook, Paperback, Hardcover
"The physics of vulnerability is simple: If we are brave enough often enough, we will fall. The author of the #1 New York Times bestsellers Daring Greatly and The Gifts of Imperfection tells us what it takes to get back up, and how owning our stories of disappointment, failure, and heartbreak gives us the power to write a daring new ending. Struggle, Brene Brown writes, can be our greatest call to courage, and rising strong our clearest path to a wholehearted life"--