Don Mankin
Books by Don Mankin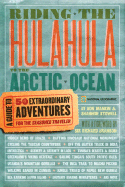 Available in: Paperback
This work offers dozens of travel options with the mature traveler in mind. Both an inspiring collection of experiences and a practical how-to guide, "Riding the Hulahula to the Arctic Ocean" details 50 of the world's best adventures for the over-40 crowd.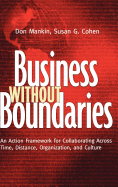 Available in: Hardcover
Traditional forms of collaboration are not sufficient for competing effectively in the more complex and dynamic environment of today's business world. Face-to-face meetings between people of similar backgrounds have given way to increasingly complex working relationships. Organizations must be able to gain rapid access to knowledgeable people to meet constantly changing conditions and demands. More fluid, flexible, and easily reconfigurable collaborative relationships are necessary to produce the innovations that can make or break organizations3/4even entire industries3/4 and provide the opportunities that attract the talented and motivated employees who will make the difference between success and failure.
Business Without Boundaries helps managers address these challenges. The authors explore a number of wide-ranging, real-world cases to identify hands-on principles for successful collaboration. They offer managers and executives practical steps and tools for creating, facilitating, and supporting complex collaborations throughout their organizations. And they explain how to "team" across boundaries in the new global economy. The recommendations are specific enough to apply to particular forms of complex collaboration (for example supply chains, global product development teams, interorganizational alliances) but general enough to apply to new forms that have yet to emerge.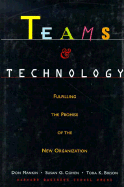 Available in: Hardcover
Based on the authors' research and experience in more than 100 organizations-large and small, high- and low-tech, service and product providers-Teams and Technology shows how to develop new information systems that support collaborative work, how to build teams that take advantage of technological potential, and how to create an organization with a structure and policies that support the synergy of teams and technology.