Margaret A Neale
Books by Margaret A Neale
Available in: Hardcover
Almost every interaction involves negotiation, yet we often miss the cues that would allow us to make the most of these exchanges. In Getting (More of) What You Want, Margaret Neale and Thomas Lys draw on the latest advances in psychology and economics to provide new strategies for anyone shopping for a car, lobbying for a raise, or simply haggling over who takes out the trash. Getting (More of) What You Want shows how inexperienced negotiators regularly leave significant value on the table--and reveals how you can claim it.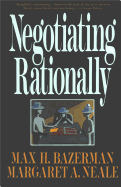 Available in: Paperback
In Negotiating Rationally, Max Bazerman and Margaret Neale explain how to avoid the pitfalls of irrationality and gain the upper hand in negotiations.
For example, managers tend to be overconfident, to recklessly escalate previous commitments, and fail to consider the tactics of the other party. Drawing on their research, the authors show how we are prisoners of our own assumptions. They identify strategies to avoid these pitfalls in negotiating by concentrating on opponents behavior and developing the ability to recognize individual limitations and biases. They explain how to think rationally about the choice of reaching an agreement versus reaching an impasse. A must read for business professionals."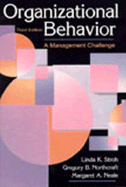 Available in: Hardcover
This text brings together the challenges faced by managers as they learn to adapt to a more globalized world, as well as to an even-more-technologically sophisticated world. Divided into five parts, the book is designed to present an overview of the challenges facing managers and employees today.