Douglas Rushkoff
Books by Douglas Rushkoff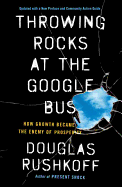 Available in: Paperback, Hardcover
"This paperback edition with a new preface and community action guide published 2017"--Title page verso.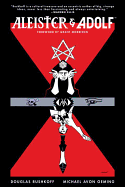 Available in: Hardcover
"Legendary occultist Aleister Crowley develops a powerful and dangerous new weapon to defend the world against Adolf Hitler's own war machine"--Provided by publisher.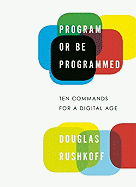 Available in: Paperback
The debate over whether the Net is good or bad for us fills the airwaves and the blogosphere. But for all the heat of claim and counter-claim, the argument is essentially beside the point: It's here; it's everywhere. The real question is, do we direct technology, or do we let ourselves be directed by it and those who have mastered it? "Choose the former," writes Rushkoff, "and you gain access to the control panel of civilization. Choose the latter, and it could be the last real choice you get to make."
In ten chapters, composed of ten "commands" accompanied by original illustrations from comic artist Leland Purvis, Rushkoff provides cyber enthusiasts and technophobes alike with the guidelines to navigate this new universe.
In this spirited, accessible poetics of new media, Rushkoff picks up where Marshall McLuhan left off, helping readers come to recognize programming as the new literacy of the digital age--and as a template through which to see beyond social conventions and power structures that have vexed us for centuries. This is a friendly little book with a big and actionable message.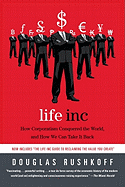 Available in: Paperback
Cultural theorist Rushkoff reveals how corporations have come to dominate all aspects of life--including our inner lives--and what to do about it. In tracing the roots of corporatism from the Renaissance to today, Rushkoff reveals the way it supplanted social interaction and local commerce and came to be regarded as a pre-existing condition of our world.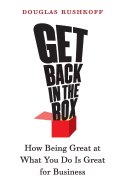 Available in: Paperback, Hardcover
A noted social commentator and trend analyst asserts that out-of-the-box thinking is distracting too many businesses from their core competencies, leading to a heightened reliance on consultants, market research, and competitive bluster.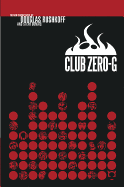 Available in: Paperback
In his first graphic novel, Douglas Rushkoff presents a strange new tale that takes place on the front lines of the thought wars. Club Zero-G is a mind-expanding work that offers an allegory for today's highly managed collective psyche, and a hint at the power available to anyone willing to step out of the story in which they are living.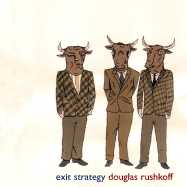 Available in: Paperback
Douglas Rushkoff's latest salvo on complacent media culture, set in 2008, features Jamie Cohen, a young hacker who, like the biblical Joseph, suffers betrayal and then penance (via the talk-show circuit) before joining forces with a venture capitalist determined to turn everyone into mindless consumers. Meanwhile, Jamie's former pals have developed a way to kill the Web's -- and the stock market's -- profit-making capacities. A dazzling satire of 1990s dot-com mania, this McLuhanesque cultural critique establishes a new publishing precedent: it is the first "open-source" ebook, annotated by online readers. This first print edition includes the best of their footnotes chosen by the author.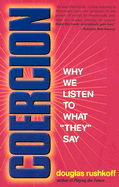 Available in: Paperback
Why do we always listen to what "they" say? A noted media pundit gives a devastating critique of the influences behind the culture of rampant consumerism, showing how the media attempts to interfere with rational decision-making. "An essential book for anyone interested in the power of media and the mechanics of deception".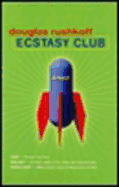 Available in: Paperback
The foremost authority on cyber culture and author of "Cyberia, Media Virus" and "Playing the Future" has penned the ultimate novel for these fast and furious times.