Rusty Shelton
Books by Rusty Shelton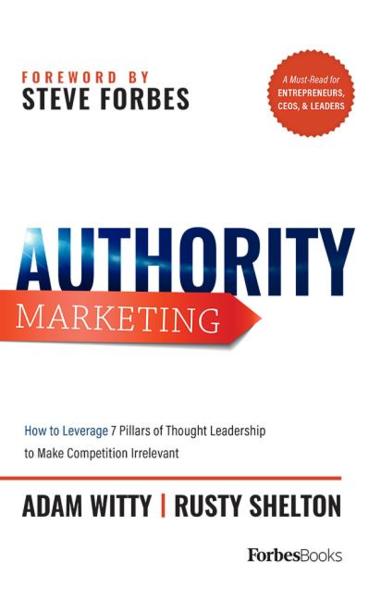 Available in: Hardcover
Learn how to use Authority Marketing(R) to build thought leadership and dominate your competition by playing a game no one else knows is being played with this ground-breaking book! Are you the Authority in your field? Are you recognized as a stand-out thought leader, a published author, a keynote speaker, or a media personality? Are you viewed as a commodity? A hard-working expert who is a commodity and has to compete on every level, including price? One thing is for certain: Authority doesn't just happen; Authority is built through a systematic process called the Authority Marketing System. But how can you make this shift in an environment that is noisier and more crowded than ever before? If you are an entrepreneur, CEO, or professional who is frustrated with the traditional approach to marketing and wants to grow your business and make a bigger impact, this book will show you how to use the Authority Marketing System to create a clear and trackable blueprint to shift yourself from a commoditized expert to a highly visible Authority. In this book you will learn: - What Authority Marketing is and how to use it to grow your business - The 7 Pillars of Authority Marketing - How others have used Authority Marketing to create unimaginable success - Why thought leadership is your most important secret weapon Authority Marketing isn't about ego or attention--it's about accelerating the speed of trust so you are viewed not as an expert with something to sell, but as a thought leader with important insight to teach. Start growing your Authority today!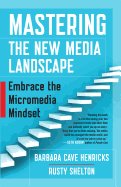 Available in: Paperback
The world of mass media, in which a few, prime national outlets controlled the messages we all see and hear, has largely vanished. The giant boulders you once had to move to get coverage--Oprah, the New York Times, CNN--have been smashed by the Internet, supplanted (but not entirely replaced) by scores of pebbles: the web sites, social media, blogs, podcasts and more that ace publicists Barbara Cave Henricks and Rusty Shelton call micromedia. This new breed of outlets is key to capturing public attention.Henricks and Shelton urge you to think less like a marketer and more like a media executive. Using real world examples and colorful anecdotes, they explain how to build a direct channel to your audience that you own. They offer tips for making the best use of rented space on forums like LinkedIn, Twitter, Facebook, Instagram, Snapchat, YouTube, among others. Further, they illustrate how attention in the online world can help you get the earned media attention of the still powerful outlets in the traditional space. This book puts you at the controls of creating momentum and building a personal audience. It allows you to take action, rather than wait for the media gatekeepers to unlock their doors or the general public to create the groundswell of "going viral." Henricks and Shelton look past the attention-getting stunts to reveal the solid strategies and tactics that work.