Gary Sernovitz
Books by Gary Sernovitz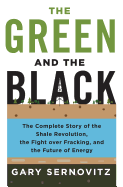 Available in: Hardcover
In the tradition of Yergin's The Prize, a comprehensive, category-killing look at America's shale revolution and fracking's effect on communities, industry, and the war on climate change.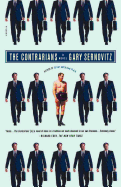 Available in: Paperback
Chris Kelch is one of the rising stars at the downtown firm of Freshler Feld. At only twenty-eight, he's a top-rated equity research analyst; last year, he pulled down nearly half a million dollars. His girlfriend also happens to be lovely and supportive. Kelch's smalltown, single-parent, Midwestern roots seem far behind, until a thinly veiled profile of Kelch runs in a prominent magazine and things begin to fall apart. Not only does the piece reveal company secrets and cast Freshler Feld in a bad light, it also makes Kelch feel like a naif, for it reveals far more about his conflicted feelings about his past and his job than he has admitted even to himself. With suspense and style, The Contrarians not only creates one of the most memorable "ordinary guys" in recent American fiction, it also examines, as no novel has done before, the rise--and the seeds of the fall--of late-nineties Wall Street.