Derek Hall
Books by Derek Hall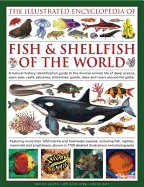 Available in: Hardcover
An authoritative visual guide to aquatic wildlife featuring fish, shells, crabs, corals, echinoderms, seals, jellyfish, sharks, rays, whales, reptiles and amphibians.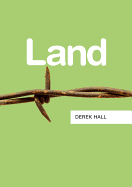 Available in: Paperback
Land is one of the world's most emotionally resonant resources, and control over it is fundamental to almost all human activity. From the local level to the global, we are often in conflict over the ground beneath our feet. But because human relationships to land are so complex, it can be difficult to think them through in a unified way. This path-breaking book aims to change that by combining insights from multiple disciplines to develop a framework for understanding the geopolitics of land today. Struggles over land, argues Derek Hall, relate to three basic principles: its role as territory, its status as property, and the ways in which its use is regulated. This timely introduction explores key dimensions of these themes, including inter-state wars over territory, the efforts of non-governmental organizations to protect property rights and environments in the global South, and the 'land grabs' attempted by contemporary corporations and governments. Drawing on a wide range of cases and examples - from the Afghanistan-Pakistan border to the Canadian Arctic, China's urban fringe to rural Honduras - the book provides new ways of thinking about the political dynamics of land in the 21st century. This richly detailed and authoritative guide will be of interest to students across the social sciences, as well as anyone interested in current affairs and contemporary geopolitics.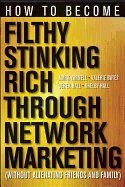 Available in: Paperback
A contemporary approach to network marketing--from the author of the million-copy bestseller, "Your First Year in Network Marketing"
This is a book about reality--an unpleasant reality that no one seems to want to address. A large number of the population was hit with substantial loss of income and savings during the recent economic meltdown. Many feel that they have no way to build back their savings in order to retire comfortably and securely. Many now believe that there just isn't enough time left to turn it around. "How to Become Filthy, Stinking Rich Through Network Marketing" is for those who refuse to accept this nonsense.
With such a confusing array of home business opportunities and so many millions caught in the financial meltdown, there has never been a more important time for due diligence and a proven path to follow. In "How to Become Filthy, Stinking Rich Through Network Marketing" you will learn how to: Select the right networking company based on expert advice and solid criteria Thrive as an entrepreneur Deal with fear, rejection, inertia, and naysayers Build professional habits that drive success Lead, motivate, and serve your team Recruit with rejection-free strategies
Learn how to develop an entrepreneurial spirit through network marketing in order to build dramatic prosperity today.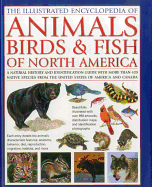 Available in: Hardcover
This comprehensive guide provides information about North American habitats and the creatures found in them. It details the physiology and anatomy of each species, together with information on their ecology and evolution, their senses, survival and reproductive habitats.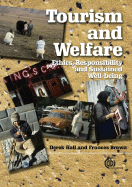 Available in: Hardcover
The concept of welfare is a somewhat neglected area within tourism studies, despite the continued growth of interest in key issues such as ethics, tourist safety, employee's well-being, human rights, ethnocentrism, cultural sensitivity and behavior codes, green consumerism, and the perceptions of management of "sustainability." This book provides an explanation, definition and a critique of welfare and a welfare approach covering these issues. Chapters cover the welfare of tourists, employees in the tourism industry, residents in tourism destinations, animals as tourist attractions and the natural environment.