Paul Auster
Books by Paul Auster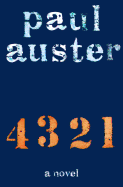 Available in: Hardcover
A New York Times Bestseller - A Los Angeles Times Bestseller
A Boston Globe Bestseller - A National Indiebound Bestseller
The Millions's "Most Anticipated;" Vulture's "Most Exciting Book Releases for 2017;" The Washington Post's Books to Read in 2017; Chicago Tribune's "Books We're Excited About in 2017;"
Town & Country's "5 Books to Start Off 2017 the Right Way;" Read it Forward, Favorite Reads of January 2017
"An epic bildungsroman . . . . Original and complex . . . . A monumental assemblage of competing and complementary fictions, a novel that contains multitudes."
--Tom Perrotta, The New York Times Book Review
"A stunningly ambitious novel, and a pleasure to read. . . . An incredibly moving, true journey."--NPR

Paul Auster's greatest, most heartbreaking and satisfying novel--a sweeping and surprising story of birthright and possibility, of love and of life itself.
Nearly two weeks early, on March 3, 1947, in the maternity ward of Beth Israel Hospital in Newark, New Jersey, Archibald Isaac Ferguson, the one and only child of Rose and Stanley Ferguson, is born. From that single beginning, Ferguson's life will take four simultaneous and independent fictional paths. Four identical Fergusons made of the same DNA, four boys who are the same boy, go on to lead four parallel and entirely different lives. Family fortunes diverge. Athletic skills and sex lives and friendships and intellectual passions contrast. Each Ferguson falls under the spell of the magnificent Amy Schneiderman, yet each Amy and each Ferguson have a relationship like no other. Meanwhile, readers will take in each Ferguson's pleasures and ache from each Ferguson's pains, as the mortal plot of each Ferguson's life rushes on.
As inventive and dexterously constructed as anything Paul Auster has ever written, yet with a passion for realism and a great tenderness and fierce attachment to history and to life itself that readers have never seen from Auster before. 4 3 2 1 is a marvelous and unforgettably affecting tour de force.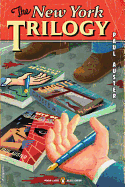 Available in: Paperback
Auster's signature work, "The New York Trilogy" ("City of Glass, Ghosts," and "The Locked Room") consists of three interlocking tales--haunting and mysterious--that move at the breathless pace of a thriller.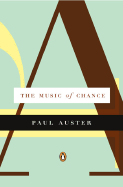 Available in: Paperback
In a Pennsylvania meadow, a young fireman and an angry gambler are forced to build a wall of fifteenth-century stone. For Jim Nashe, it all started when he came into a small inheritance and left Boston in pusuit of "a life of freedom." Careening back and forth across the United States, waiting for the money to run out, Nashe met Jack Pozzi, a young man with a temper and a plan. With Nashe's last funds, they entered a poker game against two rich eccentrics, "risking everything on the single turn of a card." In Paul Auster's world of fiendish bargains and punitive whims, where chance is a shifting and powerful force, there is redemption, nonetheless, in Nashe's resolute quest for justice and his capacity for love.