Patricia Polacco
Books by Patricia Polacco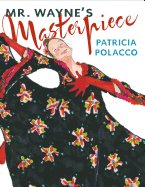 Available in: Hardcover
Because she is afraid to read an essay aloud in English class, young Patricia is invited to take Mr. Wayne's drama class where she paints sets, participates in fun exercises, and memorizes every part in the play the others are rehearsing.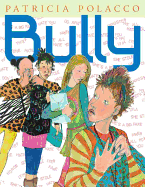 Available in: Hardcover
The beloved author of "Thank You, Mr. Falker" takes on cliques and online bullying. Sixth-grade friends Lyla and Jamie, both new to their school, stand up for each other when a clique of popular girls bullies them online. Full color.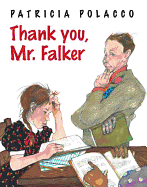 Available in: Hardcover
Polacco's bestselling book celebrates what a good teacher can be. And now her heartwarming tribute to the teacher who changed her life is available in a special unjacketed mini edition that's makes the ideal gift for both kids needing encouragement and the teachers who are their heroes. Full color.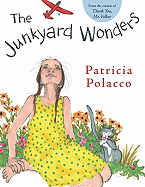 Available in: Hardcover
Based on a real-life event in Polacco's childhood, this ode to teachers--a perfect companion to "Thank You, Mr. Falker"--is sure to inspire all readers to find their inner genius. Full color.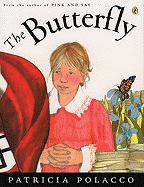 Available in: Paperback
During the Nazi occupation of France, Monique's mother hides a Jewish family in her basement and tries to help them escape to freedom. In the tradition of "Pink and Say, " Polacco once again dips into her own family's history to reveal her Aunt Monique's true story of friendship from the French Resistance. Full color.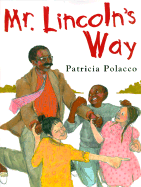 Available in: Hardcover
Mr. Lincoln is the coolest principal ever! He knows how to do everything, from jumping rope to leading nature walks. Everyone loves him. . . except for Eugene Esterhause. "Mean Gene" hates everyone who's different. He's a bully, a bad student, and he calls people awful, racist names. But Mr. Lincoln knows that Eugene isn't really bad-he's just repeating things he's heard at home. Can the principal find a way to get through to "Mean Gene" and show him that the differences between people are what make them special?
With Patricia Polacco's trademark illustrations and gentle text, Mr. Lincoln's Way celebrates the unforgettable school principal who touches the lives of his students and truly empowers them.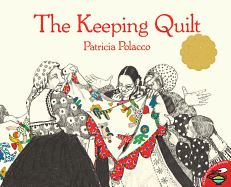 Available in: Paperback
The author shares the story of the quilt that her great-great-grandmother and her immigrant neighbors created in long-ago New York, which has been passed down through four generations of the author's family. Full-color illustrations.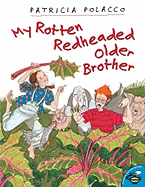 Available in: Paperback
Patricia's freckled-faced older brother, Richard, is always sizing her up until she beats him at his own strategy. Full color.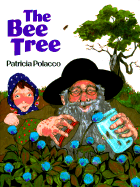 Available in: Paperback
When Mary Ellen gets bored with her reading, Grandpa knows a hunt for a bee tree is just what she needs. Half the town joins the exciting chase, but it's not until everyone returns home that Mary Ellen makes a discovery of her own: sometimes even the sweetest of things must be worked for. "Another charming piece of Americana from an artist of rare warmth and originality". "Kirkus Reviews", pointer review.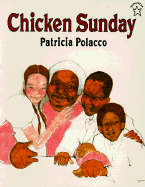 Available in: Paperback
After being initiated into a neighbor's family by a solemn backyard ceremony, a young Russian girl and her African American "brothers" determine to buy their grandmother a beautiful Easter hat. A loving family story woven from the author's childhood. An ALA Notable Book. Full color.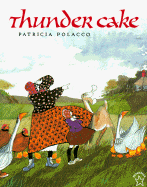 Available in: Paperback, Hardcover
When the air gets heavy and dark clouds drift low over the fields of Grandma's farm, her frightened granddaughter hides under the bed. But Grandma insists that this is Thunder Cake baking weather and the two are soon scrambling to gather the ingredients to make the cake--and get it into the oven before the storm arrives. Full color.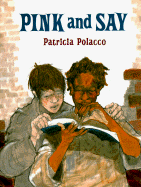 Available in: Hardcover
Drawing from the rich store of Civil War reminiscences handed down in her family, acclaimed author/illustrator Polacco tells the true story of a remarkable wartime friendship between a young white Union soldier and a young black Union soldier who are captured by Confederate soldiers and sent to Andersonville Prison.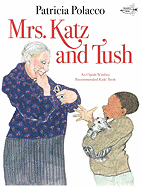 Available in: Paperback
In this special Passover story, Larnel Moore, a young African-American boy, and Mrs. Katz, an elderly Jewish woman, develop an unusual friendship through their mutual concern for an abandoned cat named Tush. Together they explore the common themes of suffering and triumph in each of their cultures.
"Polacco's bright double-spread watercolor paintings are exuberant...an elemental picture of human family."-- "Booklist."
An American Bookseller Pick of the Lists.