Richard Gordon
Books by Richard Gordon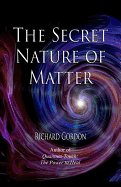 Available in: Paperback
"Gordon maps out new territory in the rarely explored intersection of science and spirituality in this ... investigation of the ... relationship between matter and consciousness. Building on the Quantum-Touch technique he developed in previous books, Gordon explains how the hands-on energy healing technique that he uses to help to alleviate nerve pain, headaches, back pain, hip pain, TMJ, and more provides a unique window onto the secret nature of matter"--

Available in: Hardcover
The greatest mystery of life is how a single fertilized egg develops into a fully functioning, sometimes conscious multicellular organism. Embryogenesis Explained offers a new theory of how embryos build themselves, and combines simple physics with the most recent biochemical and genetic breakthroughs, based on their discovery of differentiation waves. The authors explain their ideas in a form accessible to the lay person and the broad spectrum of scientists and engineers. Readers are prompted to question whether existing concepts of explanation in molecular developmental biology are adequate to the task. The book examines the history of the belief that there is something special about life that is either outside the realm of science or requires new laws of nature. The different subjects of development, physics, genetics and evolution are unified to explain the major unanswered scientific question of our time.

Available in: Paperback
The Competition Appeal Tribunal Handbook approaches the subject of competition law from a new angle by focussing on the litigation process by which competition disputes are litigated and by addressing pure competition law issues as they arise at the Competition Appeal Tribunal (CAT).The Competition Appeal Tribunal Handbook covers:Litigation Problems arising in the CAT;Issues relating to the jurisdiction of the CAT;Issues relating to the jurisdiction of the regulators appearing before the CAT (predominantly - but not exclusively - OFT and OFCOM);Substantive areas of competition law.Each of these subject-areas forms individual sections of the book and each section is divided alphabetically into the various problem areas. The book identifies, summarises and analyses all the relevant cases by reference to each problem area. It also includes cross-referencing so that the busy practitioner can see quickly which cases refer to which problem areas.Also includes appendices containing the CAT Rules which give practical guidance for parties and their legal representatives as to the procedures of the CAT in relation to all cases which it is competent to entertain and extracts from the most important statutory provisions.