Lawrence A Cunningham
Books by Lawrence A Cunningham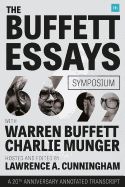 Available in: Paperback
Among the landmark occasions in the legendary history of Berkshire Hathaway and its iconic co-leaders, Warren Buffett and Charlie Munger, was a 1996 symposium held in New York at Cardozo Law School. The focus of the symposium was Warren's letters to Berkshire shareholders. The format was a series of panels with two dozen different experts dissecting all the ideas in the letters, about corporate governance, takeovers, investing, and accounting. Intellectual sparks illuminated the two-day affair, which drew unusual press interest for an academic convocation. While the principal tangible result of the conference was the publication of the international best-seller, "The Essays of Warren Buffett: Lessons for Corporate America," the transcript of the symposium is now being made available with annotations and updated commentary that show just how timeless the topics are and how venerable the principles Buffett laid out remain. I had the honor of hosting the event, editing "The Essays," and now publishing this archival treasure, with current assessments by such luminaries as Robert Hagstrom as well as several participants from the original symposium.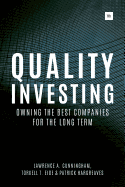 Available in: Hardcover
Quality. We all make judgments about it every day. Yet articulating a clear definition of quality in an investing context is challenging. This book addresses the challenge, and distills years of practical investing experience into a definitive account of this under-explored investment philosophy. Finance theory has it that abnormal outcomes do not persist, that exceptional performance will soon enough become average performance. Quality investing involves seeking companies with the right attributes to overcome these forces of mean reversion and, crucially, owning these outstanding companies for the long term. This book pinpoints and explains the characteristics that increase the probability of a company prospering over time - as well as those that hinder such chances. Throughout, a series of fascinating real-life case studies illustrate the traits that signify quality, as well as some that flatter to deceive. The authors' firm, AKO Capital, has a strong track record of finding and investing in quality companies - helping it deliver a compound annual growth rate more than double that of the market since inception. Quality Investing sheds light on the investment philosophy, processes and tough lessons that have contributed to this consistent outperformance.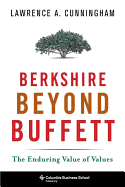 Available in: Hardcover
An insightful look into Berkshire Hathaway's unique corporate culture and vast system of enduring values.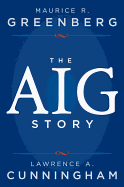 Available in: Hardcover
Selected as one of Motley Fool's "5 Great Books You Should Read" In The AIG Story, the company's long-term CEO Hank Greenberg (1967 to 2005) and GW professor and corporate governance expert Lawrence Cunningham chronicle the origins of the company and its relentless pioneering of open markets everywhere in the world. They regale readers with riveting vignettes of how AIG grew from a modest group of insurance enterprises in 1970 to the largest insurance company in world history. They help us understand AIG's distinctive entrepreneurial culture and how its outstanding employees worldwide helped pave the road to globalization. Corrects numerous common misconceptions about AIG that arose due to its role at the center of the financial crisis of 2008. A unique account of AIG by one of the iconic business leaders of the twentieth century who developed close relationships with many of the most important world leaders of the period and helped to open markets everywhere Offers new critical perspective on battles with N. Y. Attorney General Eliot Spitzer and the 2008 U.S. government seizure of AIG amid the financial crisis Shares considerable information not previously made public
The AIG Story captures an impressive saga in business history--one of innovation, vision and leadership at a company that was nearly--destroyed with a few strokes of governmental pens. The AIG Story carries important lessons and implications for the U.S., especially its role in international affairs, its approach to business, its legal system and its handling of financial crises.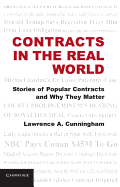 Available in: Paperback, Hardcover
Contracts, the foundation of economic activity, are both vital and misunderstood. This book corrects the misunderstandings through a series of engaging stories involving such diverse individuals as Martin Luther King, Maya Angelou, Clive Cussler, Lady Gaga, and Donald Trump. Capturing the essentials of this subject, the book explores recurring issues people face in contracting. It shows how age-old precedents and wisdom still apply today and how contract law's inherent dynamism cautions against exuberant reforms. The book will appeal to the general reader and specialists in the field alike, and to both teachers and students of contracts.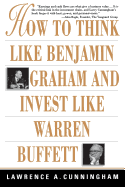 Available in: Paperback
Using the ways of the best moneymakers to invest wisely
""An intelligent and thoughtful guide."""BusinessWeek"
."" . . a welcome addition to the bookshelf of anyone who wants to take control of his or her financial life.""United Press International
The bestselling hardcover edition of "How to Think Like Benjamin Graham and Invest Like Warren Buffett "was widely hailed for its straightforward approach to making wise investment choices. This paperback version makes these same tools and tactics available to a wider audience. Explaining how to analyze investment targets based on honest value instead of hype and mirrors, Lawrence Cunningham's top-ranked book reveals: How to ask valuable questions, and demand meaningful answers Market-proven methods for evaluating managers and CEOs Value investing techniques that made Warren Buffett a billionaireand today's number one investor "