Albert Murray
Books by Albert Murray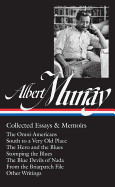 Available in: Hardcover
In his 1970 classic The Omni-Americans, Albert Murray(1916 2013) took aim at protest writers and social scientists whoaccentuated the pathology of race in American life. Againstnarratives of marginalization and victimhood, Murray argued thatblack art and culture, particularly jazz and blues, stand at the veryheadwaters of the American mainstream, and that much of whatis best in American art embodies the blues-hero tradition a heritage of grace, wit, and inspired improvisation in the face ofadversity. Murray went on to refine these ideas in The Blue Devilsof Nada and From the Briarpatch File, and all three landmark collectionsof essays are gathered here for the first time, togetherwith Murray s memoir South to a Very Old Place, his brilliantlecture series The Hero and the Blues, his masterpiece of jazz criticismStomping the Blues, and eight previously uncollected pieces."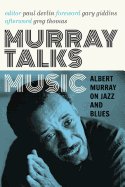 Available in: Hardcover
The year 2016 will mark the centennial of the birth of Albert Murray (1916 2013), who in thirteen books was by turns a lyrical novelist, a keen and iconoclastic social critic, and a formidable interpreter of jazz and blues. Not only did his prizewinning study "Stomping the Blues" (1976) influence musicians far and wide, it was also a foundational text for Jazz at Lincoln Center, which he cofounded with Wynton Marsalis and others in 1987. "Murray Talks Music" brings together, for the first time, many of Murray s finest interviews and essays on music most never before published as well as rare liner notes and prefaces.
For those new to Murray, this book will be a perfect introduction, and those familiar with his work even scholars will be surprised, dazzled, and delighted. Highlights include Dizzy Gillespie s richly substantive 1985 conversation; an in-depth 1994 dialogue on jazz and culture between Murray and Wynton Marsalis; and a long 1989 discussion on Duke Ellington between Murray, Stanley Crouch, and Loren Schoenberg. Also interviewed by Murray are producer and impresario John Hammond and singer and bandleader Billy Eckstine. All of thse conversations were previously lost to history. A celebrated educator and raconteur, Murray engages with a variety of scholars and journalists while making insightful connections among music, literature, and other art forms all with ample humor and from unforeseen angles.
Leading Murray scholar Paul Devlin contextualizes the essays and interviews in an extensive introduction, which doubles as a major commentary on Murray s life and work. The volume also presents sixteen never-before-seen photographs of jazz greats taken by Murray.
No jazz collection will be complete without "Murray Talks Music," which includes a foreword by Gary Giddins and an afterword by Greg Thomas.
"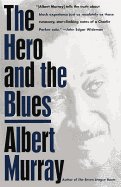 Available in: Paperback
No description provided