Jeff Slutsky
Books by Jeff Slutsky

Available in: Paperback
No description provided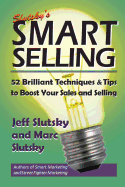 Available in: Paperback
Smart Selling is based on our Knight-Ridder News Service weekly column, BizSmart. Over the years, these fun and entertaining sales related articles have provided many readers with clever, shrewd and smart tips, hints and anecdotes that help get more sales with less effort. This book is comprised of a collection of many of our favorite articles on sales. With these articles, you'll discover the time-honored inside tricks and techniques from some of the most successful and creative people from around the world. It's presented in a vignette-like format that is sure to keep you interested, motivated, and mesmerized. Smart Selling provides short chapters. The topics are in all areas of selling and sales and are applicable to many types of business. Your success will come from the adaptation of these ideas to your needs and unique opportunities. A "Smart Selling Action Plan" is provided at the of most of the chapters to help you convert the ideas into action. Use these chapters as "thought starters." We want you to get thinking more creatively about your business. But it is your job to take the ideas to the next level. Modify. Adapt. Improve. Make them work for you. We have conducted many consulting and training programs throughout the country for a variety of businesses, large and small, including McDonald's, Goodyear, Marriott, Chevron, Molson, Subway, Pizza Hut, Sony, Firestone, USPS, and the US Army.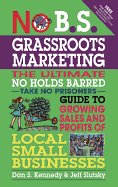 Available in: Paperback

Millionaire maker Dan S. Kennedy and local-level marketing specialist Jeff Slutsky empower you to take on big box companies and distant discounters using your best assetyour ability to bond directly with your consumers. Armed to go "grassroots," you're given winning strategies to take your marketing to the street level resulting in higher customer retention, greater referrals, and a thriving business for the long-term.