Jordan Mc Auley
Books by Jordan Mc Auley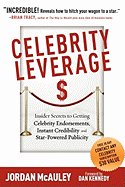 Available in: Paperback
Throughout the pages of Celebrity Leverage, you'll discover creative strategies for getting your products in celebrities' hands, getting low-cost and free celebrity endorsements, linking your business, product or service to celebrities in other ways, and even making yourself into a celebrity in your field. All of these strategies are what I collectively call "Celebrity Leverage." This book is divided into two parts. The first, "Making Your Business Famous," shows you how to get other celebrities to promote your business, your products, and your services. The second section of Celebrity Leverage, "Making Yourself Famous," reveals how to turn yourself into a celebrity in your area, your niche and your field. Along with insider secrets from myself, you'll also hear advice from some of today's top marketing and publicity experts like Susan Berkley, Alex Carroll, Jeff Crilley, Donna Cutting, Mike Esterman, Brian Patrick Flynn, Rick Frishman, Drew Gerber, Jake Halpern, Bill & Steve Harrison, Susan Harrow, Paul Hartunian, Craig Hirschfeld, Dan Janal, Gavin Keilly, Dan Kennedy, John Kremer, Rebecca Lightsey, Ann McIndoo, Brian Reich, Rhonda Rees, Nick Romer, Penny Sansevieri, Yanik Silver, Robyn Spizman, Joan Stewart, Amy Stumpf, Joe Vitale and more.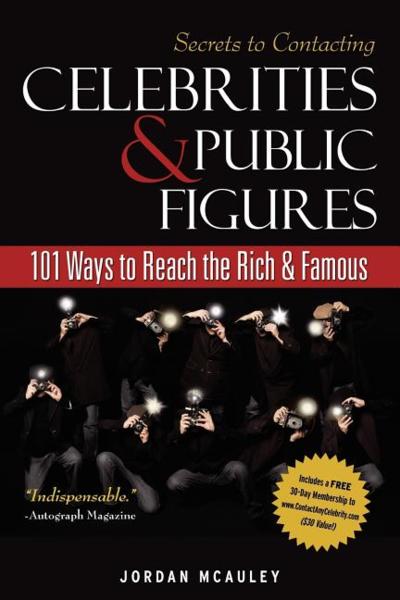 Available in: Paperback
Need to contact a celebrity? Now you can! Filled with insider tips, tricks, and techniques, "Secrets to Contacting Celebrities and Public Figures" reveals everything you need to know to reach today's hottest stars in person, online, and by mail! Maybe you want an autograph from your favorite actor. Or perhaps you'd like your photo taken with your favorite singer. Or maybe you're looking to get a baseball player to sign a jersey for your little brother. Whatever your need for contacting a celebrity, this book will help you succeed. You'll discover how to get past the velvet rope plus: Get free autographed photos, signed memorabilia, and personal notes from your favorite celebrities and public figures; contact actors, athletes, musicians, politicians, talk show hosts, authors, supermodels, comic book artists, and adult film stars; get up close and personal with today's hottest celebrities at parties, movie premieres, and live appearance; get backstage at concerts; rub elbows with the rich and famous for business or pleasure; plus much more! Includes a free 30-Day Membership to www.ContactAnyCelebrity.com so you can get the best mailing address, agent, manager, publicist, and more with email, phone and fax numbers for over 55,000 celebrities and public figures worldwide.