Michael Eric Dyson
Books by Michael Eric Dyson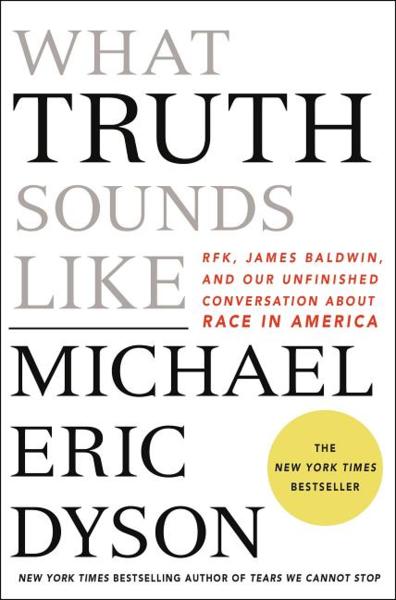 Available in: Hardcover
Examines the events surrounding the 1963 meeting between Robert F. Kennedy and James Baldwin in New York City, as well as its impact on race relations in the United States from then to now.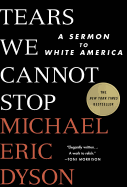 Available in: Hardcover
Fifty years ago Malcolm X told a white woman who asked what she could do for the cause, 'Nothing.' Michael Eric Dyson believes he was wrong. Now he responds to that question. If society is to make real racial progress, people must face difficult truths, including being honest about how Black grievance has been ignored, dismissed, or discounted.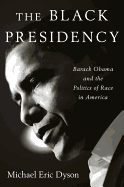 Available in: Paperback, Hardcover
A provocative, lively deep-dive into the meaning of America's first black president and first black presidency, from "one of the most graceful and lucid intellectuals writing on race and politics today" (Vanity Fair)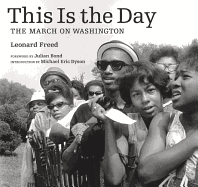 Available in: Hardcover
Offers a collection of emotionally charged photographs that document a poignant day in American history. This title offers a photo-essay documenting the March on Washington for Jobs and Freedom of August 28, 1963, the historic day on which Dr Martin Luther King Jr delivered his I Have a Dream speech at the base of the Lincoln Memorial.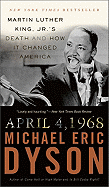 Available in: Paperback
Acclaimed intellectual and bestselling author Dyson uses the 40th anniversary of Martin Luther King's assassination as the starting point for a comprehensive reevaluation of the fate of black America over the four decades that have followed King's death.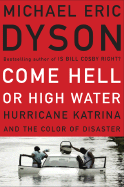 Available in: Paperback
Displaying the intellectual rigor, political passion, and personal empathy that have won him acclaim, Dyson offers a searing assessment of the meaning of Hurricane Katrina. He warns that society must acknowledge that Katrina was more than an engineering or emergency response failure.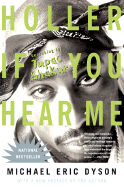 Available in: Paperback
Acclaimed for his writing on Malcolm X and Martin Luther King, Jr., as well as his passionate defense of black youth culture, Dyson is known as the "hip-hop intellectual." With his Blackboard best seller "Holler If You Hear Me, " he has reaches his widest audience to date, bringing to life the hopes and dreams of slain hip-hop artist Tupac Shakur. 14 photos.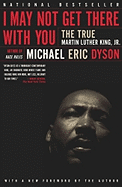 Available in: Paperback
A private citizen who transformed the world around him, Martin Luther King, Jr., was arguably the greatest American who ever lived. Now, after more than thirty years, few people understand how truly radical he was. In this groundbreaking examination of the man and his legacy, provocative author, lecturer, and professor Michael Eric Dyson restores King's true vitality and complexity and challenges us to embrace the very contradictions that make King relevant in today's world.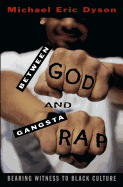 Available in: Paperback
A former welfare father from the ghetto of Detroit, Michael Eric Dyson is today a critic, scholar, and ordained Baptist minister who has forged a unique role: he is a compelling spokesman for the concerns of the black community, and also a leader who has a genuine rapport with that community, particularly with urban youth. In his essays, lectures, sermons, and books, he has emerged as one of the leading African-American voices of our day. There is a section of wonderful profiles Dyson calls "Testimonials" - studies of black men, from O. J. Simpson to Marion Barry, and from Baptist preacher Gardner Taylor to Michael Jordan and Sam Cooke. In "Obsessed with O. J., " Dyson offers an extremely personal and insightful series of reflections on the case. In "Lessons, " Dyson takes up the subjects of politics and racial identity. Newt Gingrich and moral panic, Qubilah Shabazz, Carol Moseley Braun, the NAACP, Martin Luther King, Jr., and Malcolm X all figure in these insightful and accessible pieces. And "Songs of Celebration" draws from Dyson's writings for the popular press such as Rolling Stone and Vibe, and explores the joys and pitfalls of black expression, from the black vernacular bible to gospel music, R & B, and hip-hop. Dyson concludes with an essay framed as a letter to his wife, which offers a positive counterbalance to the opening address to his brother. The letter serves as a tribute to the redemptive powers of love, the black family, spirit, and change. Arguing that the richness of black culture today can be found in the interstices - between god and gangsta rap - Dyson charts the progress and pain of African Americans over the past decade. As a compendium of his thinking aboutcontemporary culture Between God and Gangsta Rap will find a wide audience among black and white readers.