Brian Clarke
Books by Brian Clarke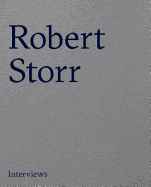 Available in: Paperback
Over the past three decades, Robert Storr has set the critical and curatorial standard for American art
As a museum curator, academic, editor and writer, Robert Storr has come into contact with the most important artists of our era. Over the years he has amassed a major body of interviews, collected here for the first time in a single volume. Interviews on Art includes over 60 fully illustrated discussions, conducted between 1981 and 2016, with some of the most renowned names in the art world.
Interviewees represented in this book include Gerhard Richter, Jeff Koons, Richard Serra, Gabriel Orozco, Elizabeth Murray, Harald Szeemann and Mike Kelley (among many others), and each text is accompanied by relevant works and previously unpublished photographs of the artists. A number of the interviews are unpublished or appear in full for the first time, including those with Louise Bourgeois, Robert Gober, Buckmister Fuller, Bruce Nauman, Yvonne Rainer and Kara Walker.
Refreshingly, Storr is as reflexive about his own work as a critic as he is about the artistic works up for discussion. The book is introduced with a conversation between Storr and curator and art historian Francesca Pietropaolo. The two carry on a wide-ranging discussion in which they dissect the interview as a medium: exploring the ethics involved, various techniques and approaches as well as the limitations and difficulties of the process.
Robert Storr (born 1949) is a renowned American art critic, curator and artist. Trained as a painter, he served as Curator and then Senior Curator in the Department of Painting and Sculpture at The Museum of Modern Art for more than a decade. Equally distinguished as an academic, Storr led the Yale University School of Art as Dean from 2006 to 2016.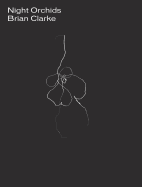 Available in: Hardcover
Most nights between about 7pm and midnight Brian Clarke draws and paints on paper at his home in West London. The subjects of these works change over time but are made obsessively over periods that usually last about two to three years. Between December 2013 and August 2015 the subject was Night Orchids. The series began on a visit to Thailand and continued in France, but the majority were made at home. They are coloured paintings of startling variety. The urge that drives these nights is curiosity. As in his explorations with Fleur de Lys, Spitfires, The Cross, Industrial Architecture etc., this varied iconography--in this instance, Night Orchids--generates an apparently endless sequence of questions "about the nature of beauty and the void in which it flourishes." This catalogue of 267 works--introduced by an exclusive interview between Clarke and renowned American critic Robert Storr.