Paul Gillin
Books by Paul Gillin
Available in: Paperback
Customers don't suffer in silence anymore. Today they make their gripes public on the branded websites of the very businesses they attack. Online customer attacks have struck some of America's biggest brands, and the volume and scope is growing dramatically. You no longer have the luxury of time to respond. An attack can go global in a matter of hours. Attack of the Customers shows how social media can be used to destroy as well as to build. It provides actionable strategies to prepare for and prevent disaster from striking your company. And it shows you how creative engagement can turn critics into raving fans. As this book shows with fascinating real-world examples, customers complain because they care. In these pages, you'll learn how to respond effectively and how you can grow your business in the process.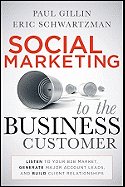 Available in: Hardcover
The first book devoted entirely to B2B social marketing
B2B markets are fundamentally different from consumer markets. Decisions are made on value, not impulse. Buying cycles are complex, often with many stakeholders involved. Relationships and support are critical. Bet-the-business decisions demand discipline, knowledge, and lots of information.
This hands-on guide covers topics unique to this segment, including cost justification, prospecting and lead generation, matching tools to the sales funnel, building, B2B search engine optimization, social media monitoring, social media policy development, long-term client relationships, gaining stakeholder support, building a more transparent organization, and what's coming next. Features plentiful examples, case studies, and best practices Focuses on the channels that are most effective for B2B marketers Builds on the authors' more than 30 years of combined experience in the new media/social media space, as well as two previous successful books
Leverage the vast business-to-business potential of Facebook, LinkedIn, Twitter, and many other social media platforms today with "Social Marketing to the Business Customer"!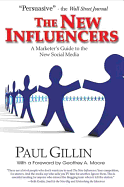 Available in: Paperback
Exploring how and why online forums such as Facebook, Twitter, and blogs have gained such popularity--and credibility--with consumers, this practical guide offers proven strategies for organizations to leverage these new internet-based social media outlets. The differences between traditional and new media are explored, as are simple ways business owners and marketers can use these new resources to communicate with their customers. Practical tips on gaining the attention of and interacting with influential bloggers, the pros and cons of creating a company blog, guerilla marketing on the internet, and restructuring marketing expectations are also discussed.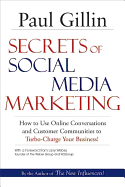 Available in: Paperback
""Secrets of Social Media Marketing"" is a handbook for marketers and business owners to use in deciding how to employ the new social media for online marketing. Social media has quickly moved from the periphery of marketing into the forefront, but this is a new and quickly-evolving field and there are few established formulas for success. Building on the lessons set out in Gillin's acclaimed and oft-reviewed ""The New Influencers: A Marketer's Guide to the New Social Media,"" this book provides practical advice on strategy, tools, and tactics. It is a hands-on manual that will educate marketers on how to extend their brands, generate leads, and engage customer communities using online tools.