Age of Turbulence: Adventures in a New World
In the immediate aftermath of September 11, 2001, in his fourteenth year as Chairman of the Federal Reserve Board, Alan Greenspan took part in a very quiet collective effort to ensure that America didn't experience an economic meltdown, taking the rest of the world with it. There was good reason to fear the worst: the stock market crash of October 1987, his first major crisis as Federal Reserve Chairman, coming just weeks after he assumed control, had come much closer than is even today generally known to freezing the financial system and triggering a genuine financial panic. But the most remarkable thing that happened to the economy after 9/11 was...nothing. What in an earlier day would have meant a crippling shock to the system was absorbed astonishingly quickly.
After 9/11 Alan Greenspan knew, if he needed any further reinforcement, that we're living in a new world - the world of a global capitalist economy that is vastly more flexible, resilient, open, self-directing, and fast-changing than it was even 20 years ago. It's a world that presents us with enormous new possibilities but also enormous new challenges. "The Age of Turbulence" is Alan Greenspan's incomparable reckoning with the nature of this new world - how we got here, what we're living through, and what lies over the horizon, for good and for ill-channeled through his own experiences working in the command room of the global economy for longer and with greater effect than any other single living figure. He begins his account on that September 11th morning, but then leaps back to his childhood, and follows the arc of his remarkable life's journey through to his more than 18-year tenure as Chairman of the Federal Reserve Board, from 1987 to 2006, during a time of transforming change.
Alan Greenspan shares the story of his life first simply with an eye toward doing justice to the extraordinary amount of history he has experienced and shaped. But his other goal is to draw readers along the same learning curve he followed, so they accrue a grasp of his own understanding of the underlying dynamics that drive world events. In the second half of the book, having brought us to the present and armed us with the conceptual tools to follow him forward, Dr. Greenspan embarks on a magnificent tour de horizon of the global economy. He reveals the universals of economic growth, delves into the specific facts on the ground in each of the major countries and regions of the world, and explains what the trend-lines of globalization are from here. The distillation of a life's worth of wisdom and insight into an elegant expression of a coherent worldview, "The Age of Turbulence" will stand as Alan Greenspan's personal and intellectual legacy.
    RELATED ARTICLES
NEWS & OPINION:

The Best Books OF ALL TIME! - The Independent Edition
Posted December 16, 2008, 3:52 PM with category of General Business
Jack and Todd will soon have the definitive list of the best business books of all time published, but, in the meantime, here is what The Independent's Sean O'Grady has to say on the matter. He chooses from both "timeless classics [and] the latest crop of credit crunch chronicles. " It's an interesting list because it's from a newspaper that leans to the left side of the British political spectrum, providing a perspective from the side of the aisle that doesn't speak up on business books as often.
Read more
NEWS & OPINION:

Business Books For The Current Credit Crunch
Posted September 29, 2008, 2:59 PM with category of Finance & Economics
Shelf Awareness, a great site that follows the book trade, requested book suggestions that would help explain the current credit crisis. On Friday, they ran the piece under the heading Meltdown Lit: Recommended Books for the Wall Street Debacle. Please go check out the whole piece.
Read more
NEWS & OPINION:

Love the lists
Posted December 19, 2007, 1:36 PM with category of General Business
Gotta love this time of year. Lots of lists. As is true in business book publishing.
Read more
NEWS & OPINION:

Another List
Posted December 13, 2007, 9:36 PM with category of General Business
Rebecca pointed us all to Amazon's Best Books of 2007 last month, and in light of all the other lists coming out lately, I thought it'd be a good idea to revisit that list and highlight the business titles on it. There were three business categories--Business, Business Narratives, and Finance & Investing. So without further ado, the choice of Amazon's editors were.
Read more
NEWS & OPINION:

BusinessWeek's Best Business Books of 2007
Posted December 12, 2007, 10:17 PM with category of General Business
I have always appreciated BusinessWeek's commitment to the category of business books. The magazine reviews books in each issue and publish its monthly business book bestseller list. Continuing in their support, here are the slideshow of books BusinessWeek choose in 2007 as their Best Business Books of the Year: In Spite of the Gods: The Strange Rise of Modern India by Edward Luce Asian Godfathers: Money and Power in Hong Kong and Southeast Asia by Joe Studwell The Age of Turbulence: Adventures in a New World by Alan Greenspan The Black Swan: The Impact of the Highly Improbable by Nassim Nicholas Taleb The Strategy Paradox: Why Committing to Success Leads to Failure (And What to Do About It) by Michael E.
Read more
    SHARE THIS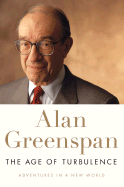 eBook
Price: $4.99/ea
| | |
| --- | --- |
| App required | iOS or Google Play |
| Publisher | Penguin |
| Publish date | 09/08/2008 |
| Availability | Available |
| ISBN-10 | 144063145X |
Look for similar items