Blue Ocean Strategy: How to Create Uncontested Market Space and Make the Competition Irrelevant
W. Chan Kim is the Boston Consulting Group Bruce D. Henderson Chair Professor of Strategy and International Management at INSEAD. Renee Mauborgne is the INSEAD Distinguished Fellow and Professor of Strategy and Management. The authors split their time between Paris and the New York City area.
    RELATED ARTICLES
NEWS:

The Thinkers50
Posted November 22, 2011, 2:41 AM with category of Leadership & Management
Congratulations are in order for friend of the company Marshall Goldsmith, one of the really good guys in this business, on winning the 2011 Thinkers50 Leadership Award as the World's Most-Influential Leadership Thinker. Now sponsored by the Harvard Business Review, The Thinkers50 is a decade-old, biannual global ranking of management thinkers that uses ten criteria to rank thinkers: originality of ideas; practicality of ideas; presentation style; written communication; loyalty of followers; business sense; international outlook; rigor of research; impact of ideas and the elusive guru factor. Goldsmith has all of those qualities in spades, ranked number seven on the overall Thinkers50 list and was certainly deserving of the award in Leadership he took home.
Read more
NEWS:

Winter 2010: International Best Sellers
Posted March 3, 2010, 6:57 PM with category of General Business
The time has come to talk of many things. . .
Read more
NEWS:

800-CEO-READ's Decade-in-Review
Posted December 31, 2009, 9:45 PM with category of General Business
It's an admittedly worn device to use the alphabet to organize one's thoughts, but when reflecting over the past decade and trying to distill the most notable events and objects that affected our company and also the publishing industry and business sector into a brief blog post, I found such a device to be quite helpful. As Jack put it when we initially discussed writing a decade-in-review post, not only is it like opening a can of worms, it seems like whenever one harkens back to the Millenium, one can't help but get sidetracked into thoughts about 9/11. But of course there were many more ups and downs that we've all been a victim and/or a participant in, and this list is an attempt to do that chaos a little bit of justice.
Read more
NEWS:

Crowdsourced Entrepreneurial Reads
Posted September 14, 2009, 7:17 PM with category of General Business
A few weeks ago, Fred Wilson from avc. com kicked up interest in books that entreprenuers should read. Fred, in particular, made the point that "there is way more insight to be gained from stories than from business books.
Read more
NEWS:

Channel Insider's 21 to Read
Posted May 27, 2009, 2:49 PM with category of General Business
Channel Insider recently posted a slide show of 21 Must Read Books for Business Success. It was compiled by asking "successful solution providers what books have both inspired them and shaped their approach to making their businesses a success. " You can get detailed descriptions of the books by viewing the slide show, but the list itself, with links, below.
Read more
    SHARE THIS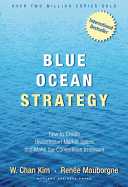 eBook
Price: $29.95/ea
LIST PRICE: $31.13
| | |
| --- | --- |
| ISBN | 9781591396192 |
| Language | English |
| Pages | 256 |
| Publish Date | 02/01/2005 |
| Published | 02/2005 |
| Publisher | Harvard Business School Press |
Look for similar items