Death of a Salesman (Revised)
Willy Loman, the protagonist of "Death of a Salesman," has spent his life following the American way, living out his belief in salesmanship as a way to reinvent himself. But somehow the riches and respect he covets have eluded him. At age 63, he searches for the moment his life took a wrong turn, the moment of betrayal that undermined his relationship with his wife and destroyed his relationship with Biff, the son in whom he invested his faith. Willy lives in a fragile world of elaborate excuses and daydreams, conflating past and present in a desperate attempt to make sense of himself and of a world that once promised so much.
Arthur Miller was one of the most acclaimed and influential playwrights of the twentieth century, whose notable works include The Crucible, Death of a Salesman, A View From The Bridge and All My Sons, all of which are available in full cast recordings from L.A. Theatre Works.
    RELATED ARTICLES
JACK COVERT SELECTS:

Jack Covert Selects - To Sell is Human
Posted December 14, 2012, 5:53 PM with category of General Business
To Sell is Human: The Surprising Truth about Moving Others by Daniel H. Pink, Riverhead Books, 272 pages, $26. 95, Hardcover, December 2012, ISBN 9781594487156 Dan Pink dedicates his new book, To Sell is Human, to booksellers.
Read more
NEWS:

Links for a Monday Afternoon
Posted June 6, 2011, 8:57 PM with category of General Business
➻ Cory Doctorow has laid out an interesting chronology of intellectual property rights since the first part of the 20th century for The Guardian's Comment Is Free interview series. Arguing that Every pirate wants to be an admiral, he tells a story that begins with sheet music composers and ends with the Internet about how elements of every innovation are seen as piracy until they become the mainstream, at which time they begin accusing the next generation of innovators of piracy. Stating at the beginning of the video that "The way to increase the health of the cultural realm is to allow more people to participate in it in more ways," he ends with anxiety that, for the first time in history, lawmakers may end up on the wrong side of the debate between the so-called "pirates" and supposed "admirals.
Read more
JACK COVERT SELECTS:

Jack Covert Selects - Minding the Store
Posted May 20, 2009, 2:03 PM with category of General Business
Minding the Store: Great Writing About Business From Tolstoy to Now edited by Robert Coles and Albert LaFarge, The New Press, 299 pages, $25. 95, Hardcover, August 2008, ISBN 9781595583550 Many of the best-selling business books of the last thirty years are not based on exemplar companies, Fortune 500 CEOs or academic breakthroughs. Instead, they are completely made up; stories fabricated to make a grand point about how business should be practiced.
Read more
NEWS:

And you think we review alot of business books...
Posted October 18, 2005, 2:58 PM with category of General Business
Robert Morris is a management consultant based out of Texas. He likes reading business books. He says he has read over 1500 management books.
Read more
    CONTRIBUTIONS
    SHARE THIS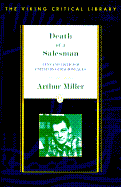 eBook
Price: $9.99/ea
| | |
| --- | --- |
| App required | iOS or Google Play |
| Publisher | Penguin Classic |
| Publish date | 04/30/1998 |
| Pages | 0 |
| Availability | Available |
| Language | English |
Look for similar items