Judgment: How Winning Leaders Make Great Calls
Noel Tichy and Warren Bennis have each spent decades studying leadership and advising top CEOs such as Starbucks' Howard Schultz. Here, they redefine the essence of leadership as the ability to make consistently good judgments, especially when the stakes are high, information is limited and the right call is far from obvious.
    RELATED ARTICLES
BESTSELLERS:

September 2015 Business Book Bestsellers
Posted October 2, 2015, 9:00 AM with category of The Company
Our business book bestsellers for the month of September, 2015
Read more
NEWS & OPINION:

International Best Sellers from 800CEOREAD for April
Posted May 11, 2010, 3:22 PM with category of General Business
It's been a whole month (and then some) after the last posting of what was being read from across this great world of ours.  So, hold on to your seats. .
Read more
NEWS & OPINION:

Two Lists
Posted October 28, 2008, 2:00 PM with category of General Business
The Arizona Republic printed a list of recommended finance and business titles from Jeffrey L. Coles'--finance department chair at Arizona State University. They are: Against the Gods: The Remarkable Story of Risk by Peter L.
Read more
NEWS & OPINION:

Shipping 'Over There'
Posted February 1, 2008, 5:38 PM with category of General Business
I just got an inquiry concerning shipping to another country and they were kind of disappointed to find out how much and how long it will take. Here are just some of my own personal Rules of Thumb to keep in mind when shipping overseas. * Regular shipping time varies upon countries and customs may hold up boxes for an undertimed length of time, so if you need materials for a specific date, plan well in advance!
Read more
NEWS & OPINION:

Three Leadership Experts on Dealing With Internal Trouble
Posted December 21, 2007, 3:19 PM with category of Leadership & Management
Hidden inside Fortune's 2008 Investor's Guide is a one page article titled "The Three Minute Manager: Lessons In Leadership. " They interview Bill George (True North), Noel Tichy (Judgment) and Jeffrey Sonnenfeld (Firing Back) and each was asked questions around the problem: "What do you do if you discover a huge loss at your company? " There is no link on the Fortune's site to the piece, so I can only give you the choicest words from each authority: Sonnenfeld on your first move: "First you want to figure out the entirety of the problem so you don't lose credibility coming out with more and more bad news.
Read more
    SHARE THIS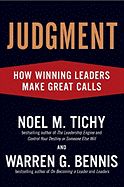 eBook
Price: $13.99/ea
| | |
| --- | --- |
| App required | iOS or Google Play |
| Publisher | Portfolio |
| Publish date | 11/07/2007 |
| Pages | 0 |
| Availability | Available |
| Language | English |
Look for similar items