The New Power Base Selling: Master the Politics, Create Unexpected Value and Higher Margins, and Outsmart the Competition
An updated and revised version of the business classic "Power Base Selling"
"Power Base Selling," originally published in 1990, left readers with an understanding of and language for gaining political advantage within accounts. Now famous among sellers, the concept of aligning with powerful customer individuals or "Foxes" is taken to a new level. "The New Power Base Selling" offers an updated and more in-depth edition of the original classic with an empirically based breakthrough to significantly increasing sales performance. It explains how competitive selling is as much a matter of politics, customer value, and strategy as it is a management science.
Based on data from one of the most comprehensive sales surveys in the sales training industry, along with over 50,000 deal reviews, "The New Power Base Selling" will help salespeople quickly outfox the competition, impress customers with unexpected value, and achieve new levels of professional success. Create Demand, as well as competitively Service Demand Quickly leverage "Situational Power Bases" to drive up win rates Provide customers with value that advances their critical business initiatives Effectively use LinkedIn, Facebook, Twitter, and other social tools in a sales campaign Increase customer satisfaction and competitive differentiation
See measurable gains and exceed quota when you leverage customer politics, value, and competitive strategy.
Cay Towner was born the fifth of six children, 'A jolly good way to have your corners knocked off and not grow up with any airs and pretensions!' she comments. She remembers being told by her English teacher, at the age of twelve, that she had 'a flair for the subject' and with such encouragement, she went on from Portsmouth High School to read English Literature at Queen Mary and Westfield College (London) where her own son is now a student. Cay spent her early adult life wandering around various occupations from accounts work, to donning the overall of a fish wife at Billingsgate Market, where, upon her departure due to pregnancy, she was presented with a bill for 1 and six pence, owing to a side law which banned a wife from selling fish, unless her husband was at breakfast. The officers had counted the number of occasions on which Cay had been seen serving fish, with her husband there beside her, and had totted up the appropriate fine at the princely sum of one penny a day! Cay went on to have two further children, both daughters, who still live with her today, in a quiet and much loved Sussex village, down an unmade lane which leads to a farm... Among Cay's more recent exploits, much to her teenage children's embarrassment, she lists an appearance on 'Cash in the Attic' which she undertook in order to raise funds for a trip to Uganda, where she spent the summer of 2010 working with women's self-help groups in the development of micro businesses, such as chicken farming and goat rearing. She was also involved in a project to plant a million trees. Cay has spent over ten years as an English Lecturer at Sussex Downs College in Lewes. Recently short listed for the prestigious Asham Award, she is delighted to be publishing her first novel, 'Tulips in the Snow'; a satirical romantic comedy, set in a mid-eighteenth century Sussex village.
    RELATED ARTICLES
BESTSELLERS:

The 800-CEO-READ Bestsellers of 2012
Posted December 31, 2012, 5:41 PM with category of General Business
We move a whole lot of business books around the world from our humble offices here in Milwaukee, Wisconsin. We've now compiled the numbers for the entire year, and are happy to announce the bestsellers of 2012.
Read more
    SHARE THIS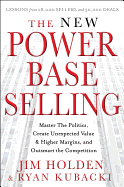 eBook
Price: $16.99/ea
| | |
| --- | --- |
| App required | iOS or Google Play |
| Publisher | Wiley |
| Publish date | 04/17/2012 |
| Pages | 0 |
| Availability | Available |
| ISBN-10 | 1118240944 |
| Language | English |
Look for similar items