Reengineering the Corporation: A Manifesto for Business Revolution
The most successful business book of the last decade, Reengineering the Corporation is the pioneering work on the most important topic in business today: achieving dramatic performance improvements. This book leads readers through the radical redesign of a company's processes, organization, and culture to achieve a quantum leap in performance.
Michael Hammer and James Champy have updated and revised their milestone work for the New Economy they helped to create promising to help corporations save hundreds of millions of dollars more, raise their customer satisfaction still higher, and grow ever more nimble in the years to come."
Dr. Michael Hammer, president, Hammer and Company, is author of four books, including the international bestseller Reengineering the Corporation, the most important business book of the 1990s. His work has been featured in every major business publication. His latest book is The Agenda: What Every Business Must Do to Dominate the Decade. James Champy is chairman of Perot Systems consulting practice. He is a leading authority on organizational change and development and business strategy. He lives in Massachusetts.
    RELATED ARTICLES
JACK COVERT SELECTS:

Author Week at Mixergy
Posted July 13, 2009, 2:46 PM with category of General Business
Five FT Press and Wharton School Publishing authors are being hosted at a week-long author event, starting today, over at Mixergy. You can watch the interview series live via Mixergy. com, iTunes or U-Stream.
Read more
NEWS:

100 Best: Jack interviews Jim Champy, co-author of Reengineering the Corporation
Posted May 15, 2009, 6:42 PM with category of General Business
Michael Hammer and James Champy's Reengineering the Corporation addresses the issue of reinventing and reinvigorating a company in ways different than the typical route of downsizing and other similar practices. Hammer and Michael are "systems thinkers" and crafted an important book about how to analyze systems within business and take profound and efficient actions to make improvements. A bestseller upon its release, the book is still hugely popular today, and easily landed a spot in Jack and Todd's 100 Best.
Read more
JACK COVERT SELECTS:

Jack Covert Selects - Inspire!
Posted April 14, 2009, 2:34 PM with category of General Business
Inspire! : Why Customers Come Back by Jim Champy, FT Press, 192 Pages, $22. 99 Hardcover, April 2009, ISBN 9780131361881 Some of the most successful business books use the research method to find the standouts in business, and then dig into those organizations to see what makes them so successful.
Read more
NEWS:

Two Lists
Posted October 28, 2008, 2:00 PM with category of General Business
The Arizona Republic printed a list of recommended finance and business titles from Jeffrey L. Coles'--finance department chair at Arizona State University. They are: Against the Gods: The Remarkable Story of Risk by Peter L.
Read more
NEWS:

Article from Jim Champy, author of Outsmart!
Posted September 15, 2008, 2:05 PM with category of General Business
Thanks to Jim Champy, author of Outsmart! : How to Do What Your Competitors Can't. The article below describes some shared characteristics of great companies.
Read more
    SHARE THIS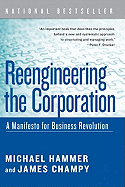 eBook
Price: $9.99/ea
| | |
| --- | --- |
| App required | iOS or Google Play |
| Publisher | HarperCollins |
| Publish date | 10/12/2009 |
| Pages | 0 |
| Availability | Available |
| Language | English |