Street Fighters: The Last 72 Hours of Bear Stearns, the Toughest Firm on Wall Street
The shocking fall of Bear Stearns in March 2008 set off a wave of global financial turmoil that continues to ripple. How could one of the oldest, most resilient firms on Wall Street go so far astray that it had to be sold at a fire sale price? How could the guys who ran Bear so aggressively miscalculate so completely?
In this vivid and dramatic narrative, Kate Kelly takes us inside Bear's walls during its final, frenzied 72 hours as an independent firm. Expanding with fresh detail from her acclaimed front- page series in "The Wall Street Journal," she captures every sight, sound, and smell of those three unbelievable days.
For decades, Bear had proudly recruited "P.S.Ds"- employees who were poor, smart, and had a deep desire to become rich. An elite family or Ivy League diploma didn't matter. Were you willing to do almost anything to make money for the firm? Were you tough enough to be a street fighter?
Bear's leaders were arrogant and didn't play nice. But their style had made them a fortune, and had helped Bear survive every crisis from the Great Depression to the dotcom bubble.
Yet as the subprime mortgage crisis began to brew, the firm's key executives descended into civil war. Kelly reveals fresh, never-before-told details about the moves that led to that brutal final weekend.
With a style as riveting as it is enlightening, "Street Fighters" is the definitive account of a once-great firm's demise, and the human folly that led to the worst financial crisis since the 1930s.
Kate Kelly, author of the New York Times bestseller Street Fighters, covers Wall Street for CNBC. She spent ten years at the Wall Street Journal, where she won a Livingston Award and two Gerald Loeb awards. She lives in Brooklyn with her family. Kelly has her doctorate in clinical psychology. She is a popular motivational speaker who travels nation-wide helping groups. She is a USPC National Examiner, graduate A pony clubber.
    RELATED ARTICLES
STAFF PICKS:

In the Books - Off to the Printers XIII
Posted January 13, 2011, 7:57 PM with category of The Company
The article below was printed in last year's In the Books—our annual review of the best in the business genre. It my (possibly ill-advised) attempt to look at how some of the books published in 2009 tackled the macroeconomic issues, with a (possibly ill-advised) splash of Candide thrown in awkwardly, for emphasis. If you don't feel like reading the entire essay on the topic, you can skip to the end of the post and see F.
Read more
NEWS:

Books as Intellectual Assets in an Economic Discourse
Posted March 18, 2010, 1:30 PM with category of General Business
Michael Lewis's latest book, The Big Short: Inside the Doomsday Machine, was released this week to a lot of media attention and bestseller lists. We'll review the book more in depth on this site and elsewhere over the coming weeks, but its very release is what's giving me hope this week. You see, for all the doom-and-gloom surrounding publishing these days, publishers themselves have done a quietly masterful job of finding books that put the Great Recession, and what caused it, in focus over the last year and a half—Michael Lewis being but the latest (albeit one of the finest) voices in the choir that publishers have been directing.
Read more
NEWS:

The 800-CEO-READ Business Book Awards of 2009
Posted December 15, 2009, 3:00 PM with category of General Business
The 800-CEO-READ Business Book of the Year Too Big to Fail: The Inside Story of How Wall Street and Washington Fought to Save the Financial System—And Themselves by Andrew Ross Sorkin, Viking Books, 624 pages, $32. 95 Even though Too Big to Fail was written during the same year the financial collapse occurred, Andrew Ross Sorkin has written what we predict will be the definitive book on the subject. Sorkin not only tells a gripping "perfect storm" story—reporting the gory details as our 401k's disappeared and our financial system became nationalized—but he humanizes the players as well, resulting in an imminently readable, albeit lengthy, book.
Read more
    SHARE THIS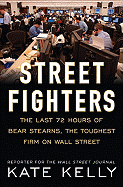 eBook
Price: $12.99/ea
| | |
| --- | --- |
| App required | iOS or Google Play |
| Publisher | Portfolio |
| Publish date | 05/11/2009 |
| Pages | 0 |
| Availability | Available |
| Language | English |
Look for similar items