Where Keynes Went Wrong: And Why World Governments Keep Creating Inflation, Bubbles, and Busts
Hunter Lewis is co-founder of AgainstCronyCapitalism.org. He is co-founder and former CEO of global investment firm Cambridge Associates, LLC and author of 9 books on moral philosophy, psychology, and economics, including the widely acclaimed Are the Rich Necessary? ("Highly provocative and highly pleasurable."-New York Times) He has contributed to the New York Times, the Times of London, the Washington Post, and the Atlantic Monthly, as well as numerous websites such as Breitbart.com, Forbes.com, Fox.com, and RealClearMarkets.com. His most recent books are Crony Capitalism in America: 2008-2012; Free Prices Now! Fixing the Economy by Abolishing the Fed; and Where Keynes Went Wrong: And Why Governments Keep Creating Inflation, Bubbles, and Busts. He has served on boards and committees of fifteen leading not-for-profit organizations, including environmental, teaching, research, and cultural and global development organizations, as well as the World Bank.
    RELATED ARTICLES
STAFF PICKS:

In the Books - Off to the Printers XIII
Posted January 13, 2011, 7:57 PM with category of The Company
The article below was printed in last year's In the Books—our annual review of the best in the business genre. It my (possibly ill-advised) attempt to look at how some of the books published in 2009 tackled the macroeconomic issues, with a (possibly ill-advised) splash of Candide thrown in awkwardly, for emphasis. If you don't feel like reading the entire essay on the topic, you can skip to the end of the post and see F.
Read more
NEWS:

TIME's Person of the Year - In Fed We Trust
Posted December 17, 2009, 11:10 PM with category of General Business
Time magazine has picked its person of the year, beginning their description of him thus: A bald man with a gray beard and tired eyes is sitting in his oversize Washington office, talking about the economy. Hooked yet? Try this: He's shy .
Read more
NEWS:

The 800-CEO-READ Business Book Awards of 2009
Posted December 15, 2009, 3:00 PM with category of General Business
The 800-CEO-READ Business Book of the Year Too Big to Fail: The Inside Story of How Wall Street and Washington Fought to Save the Financial System—And Themselves by Andrew Ross Sorkin, Viking Books, 624 pages, $32. 95 Even though Too Big to Fail was written during the same year the financial collapse occurred, Andrew Ross Sorkin has written what we predict will be the definitive book on the subject. Sorkin not only tells a gripping "perfect storm" story—reporting the gory details as our 401k's disappeared and our financial system became nationalized—but he humanizes the players as well, resulting in an imminently readable, albeit lengthy, book.
Read more
    SHARE THIS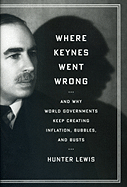 eBook
Price: $8.03/ea
| | |
| --- | --- |
| App required | iOS or Google Play |
| DRM | Yes |
| ISBN | 9781604190526 |
| Language | English |
| Publish Date | 09/15/2011 |
| Publisher | Axios Press |